Personal Assistance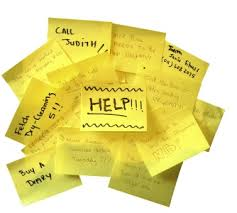 Personal assistance at your service!
Doesn't it feel like most of us need more than 24 hours in a day to get everything done? Girl Friday provides personalized personal assistance and concierge services to anyone in need of some help. We are here to take on the tasks and inconveniences standing between you and your free time, and therefore, we ask, why not let Girl Friday handle your to-do-list so you can get more important things done?
Girl Friday will assign you one of our amazing team members who has a wide range of skill sets in order to effectively and professionally accomplish all of your tasks. What's also amazing about the Girl Friday team is we are all in a position to help you as little or as much as you need.  No task is too small or too big.
What differentiates Girl Friday from other "concierge" services is that when we assign you an assistant it will be the same assistant each time you need our help. Your assigned assistant will provide you with individualized and personalized attention to build that invaluable working relationship.
For your convenience we provide personal assistance for as little as two hours each visit.  You can schedule your personal assistance once a week, several days each week, bi-weekly or even monthly.  No matter how big, small, or tedious the task, Girl Friday's got you covered.
Here are some of the personal assistance we help our clients with:
Organizing
Shopping
Errands
Pick up/Delivery
House Sitting
Winter Home Care
Packing Unpacking
Meal Preparation
Mail Sorting
Bill Paying
Event Planning
Wait for Delivery
Auto Maintenance
Holiday Help
General Household Help
…and so much more!
Girl Friday is like having your neighbor or family member come over and help you with the things you need help with in order for you to get through your day successfully.
602.619.0079