Gift Certificate
Can't figure out what to give someone for a gift? Why not the GIFT OF TIME?
Can you imagine having someone take care of a few domestic and personal things for you a few hours a week? We thought so.
The Girl Friday Gift Certificate is the perfect gift for anyone.  It helps everyday people meet their everyday needs!
Purchase one today!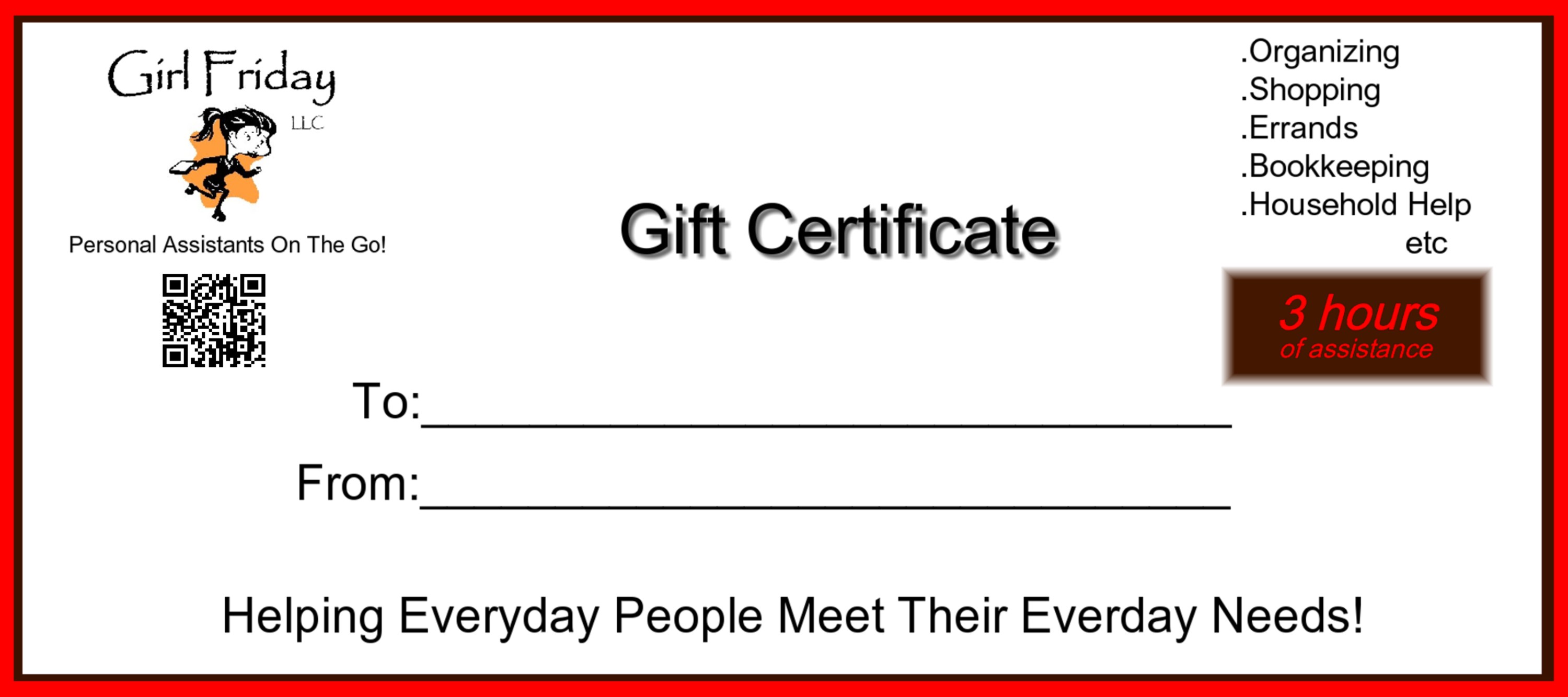 (Enter SENIOR1 as coupon code if purchasing for a senior).
Remember to click the link in PayPal to come back to our website in order to print your Gift Certificate.stro