Administrative Assistance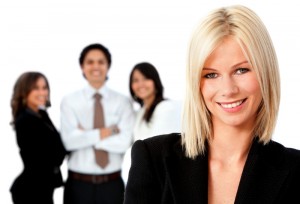 Administrative assistance on a part-time basis is here!
Are you a busy professional or business owner who simply needs an extra pair of hands to get you through your day, but doesn't need someone full time?
Girl Friday provides professional administrative assistance customized to meet your needs on a part-time basis for as little as two hours each visit. We will provide you ongoing, part-time assistance without the hassle of going through a temporary agency.
Administrative assistance is hard to find on a part-time basis, let alone finding one person who can be there for you long term. Most people looking for work in this field want or need full time employment, however, when you hire Girl Friday you are covered with one person for the long term because that's been our goal and we've been very successful.  We vet the Girl Friday team to make sure they are in a position to work part-time and have the credentials.
Our team is made up of individuals who have the experience and skill set to provide you with administrative assistance for your short term or long term need. We will help you with your bookkeeping, bill paying, office organization, filing, answering phones and emails, picking up your dry cleaning, taking your car in for maintenance and much more.  We are truly the one-stop-solution to help manage your work and personal life balance. Call us today so we can get started and provide you with your own personal administrative assistant!

Ask us about recruiting for your ideal candidate for a much lessor fee than the average recruiting firm.
602-619-0079
Administrative assistance includes (but not limited to):
-Administrative Assistance
-Bill Paying
-Bookkeeping
-General Office Help
-Filing
-Mail Sorting
-Data Input
-Copying, Faxing, Scanning
-Payroll
-Errands
-Research
-Back up Receptionist
-Supply Shopping
-Meet/Greet Clients at Airport
-Catering Coordination
-Event Planning
-Flyer/Brochure Mailings
-Move Coordination
-Gift Shopping
-Dry Cleaning
-Take Vehicle in for Maintenance
-Shipping/Packaging
-Logistics
…and so much more!