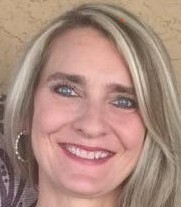 Kari's Story
Kari Holt has worked in the corporate world and has owned a couple small businesses over the years, but she has always had a desire to help others. One day she was talking with friends about this desire and explained she couldn't find the time while working full time and raising three kids and didn't know what to do.  They all said she would have plenty of time to help people when her kids where grown and gone.
Kari didn't like this answer, so one night while having dinner with her best friend and her best friends mom she was sharing this story and explaining it also had to be something that she could provide the utmost customer care since it lacked in many businesses these days.
Kari's best friends mom told Kari that she could do anything, like building a website to changing a tire and everything in between. She went on to tell Kari she reminded her of a Girl Friday (an old term that means a female helper) and at that very moment, Kari said "that's it!" and Girl Friday was founded in 2007.
Kari has built an amazing team of women who possess the same passion and experiences in life in order to provide Girl Friday clients assistance to anyone in need of help. She's created a resource for people who need a helping hand on a part-time, long term and/or project basis, whether in their business, personal or senior life.
Where else can you find a company who will assign you the same assistant each visit who will provide you the utmost customer care on a part-time, long term, or as needed basis?
Kari and her team are here for you and she is just one call away.
Please don't be afraid to ask for help because God knows we all need it at times.  Have no fear, Girl Friday is here!